Border Leicester Stud History
Wattle Farm Border Leicester Stud was established in 2005 by Jeff, Reg and Marie Sutton to meet the growing demand for quality Border Leicester flocks and Stud rams in the riverina and Australia wide.
The foundation stock of Wattle Farm Border Leicester Stud was purchased from the highly regarded Cadell Stud which assured us of a quality breeding line.
At Wattle Farm Borders we aim to breed quality Border Leicesters that have a strong constitution, growth, length, muscling and fertility to ensure that the sheep farming community receive quality sound performing rams for cross breeding purposes or, for the enhancement of their own stud quality flocks.
Recently quality award winning sires have been added to compliment Wattle Farms highly successful show team including:
2010 Young Border Leceister Ram of the year ( Kelso L 220)
2013 Coolawang Impact ( Champion Ram Adelaide Show 2013 )
2013 Bindaree Supreme Vintage ( 2nd Aust Sheep show 2013 )
2014 Coolawang Impact 2nd ( Champion ram Adelaide 2014 )
2014 Geraldine ram, 1st Horsham and Grand champion ram Melbourne Royal 2014
2015 Coolawang Lightning 007/ 2014 Supreme All Breeds Champion Adelaide Royal Show 2015
2016 Coolawang Victory, Champion Ram Royal Adelaide
2016 Glenlee Ram purchased from Horsham
2016 Superior bloodline ram selected from the Cadell draft.
2018 Bindaree sires x 2
2018 Coolawang 329 (2017 Adelaide Champion)
2018 Cadell Showman
2018 Bauer 219 (2017 Reserve Grand Champion Ram Aust Sheep and Wool Show)
2019- Cadell Sire 219/ 2018
2021- Bindaree Sire
2021- Nundoone Sire
2021-Coolawang Sire.
You can be assured when buying rams from Wattle Farm Borders that they are bred to perform, are of exceptional quality, are of proper confirmation with proven genetics.
All our Border Leicesters are OJD vaccinates, are regularly drenched and have been vaccinated at least twice in the last 12 months with 6-1 and Clik and Eradicator backlining.
We are delighted with the quality of our rams, which will be for sale this spring and invite all our rams, which will be for sale this spring and invite all our clients to make an inspection. Lambplan figures are also available.
Wattle Farm proudly help and support:
Leila Rose Foundation
Agvision Riverina and Sydney
Wattle Farm Borders at Temora is well known both throughout the district and from far field. Its rich history is unique in that it has been used for not only primary production but it is the site of "Golden Hill". "Golden Hill" in the days of the Gold Rush was mined successfully for enormous amounts of gold and even today a Gold Mine shaft still exists on the property and there is clear evidence of old diggings.
The Sutton Family in 2004 acquired Wattle Farm in the middle of one of the harshest droughts on records and set about restoring the many capital structures on the farm and establishing a quality accredited Border Leicester stud. To-day, Wattle Farm is one of Temora's finest farms.
The Sutton name is very well known within the Temora District as we have been in the area now for five generations, well over 110 years and we are proud Temora residents.
Wattle Farm Border Leicester Stud was established in 2005 with the purchase of Stud, Ewes and four stud rams from the Harper family's Cadell Border Leicester Stud at Ariah Park.
The sire rams purchased were both from the Wonga line which ensured the progeny of our 2006 line were structurally sound, upright, square, and terrific types, confirmation, performance and temperament.
With the introduction in recent years of further sires from Kelso,Glenlee Park,Coolawang, Bindaree,Nundoone and Geraldine, and the very successful Supreme line, our show success became a very quick reality.
Today, Jeff Sutton and family produce over 500 Border Leicester progeny per annum for the commercial sale market. We also produce first cross ewes for purchase by repeat buyers. Our clients are based throughout New South Wales and Victoria.
Wattle Farm Borders prides itself on undertaking all we do to industry best practices in all facets of our agricultural production which includes lucerne pasture hay, oats, triticale, wheat, first cross ewes and prime lambs.
There would be very few Border Leicester Studs showing sheep in either New South Wales or Australia that would do as many shows as we do at Wattle Farm Borders. Showing of our sheep helps send the message of the quality of our stock and the need for the Border Leicester ram for the Australian Sheep community.
Please feel free to contact Jeff Sutton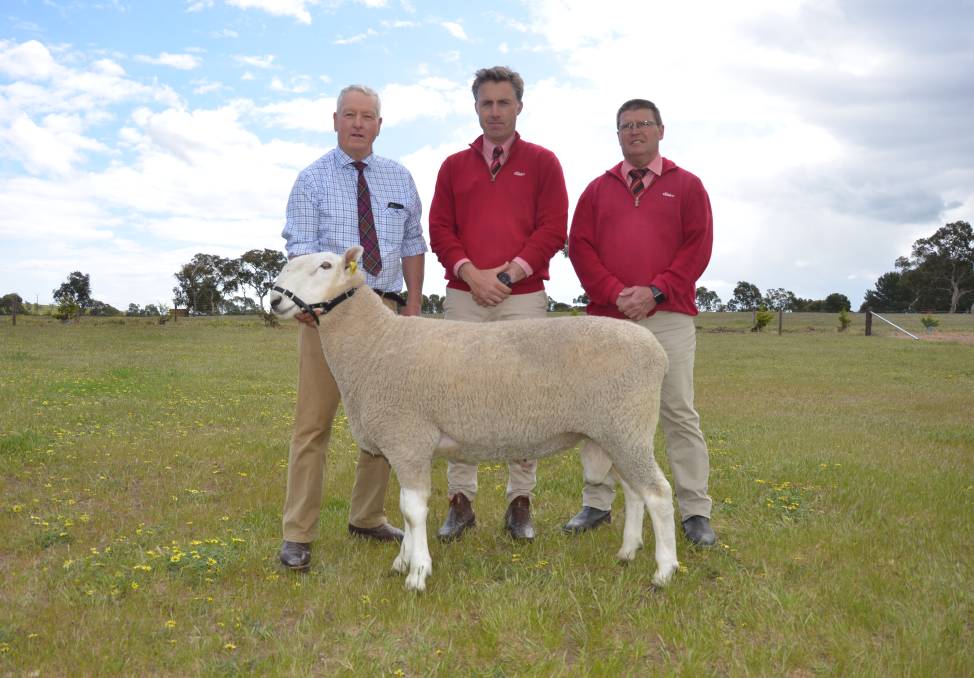 2021 Coolawang Lot 1 $26,000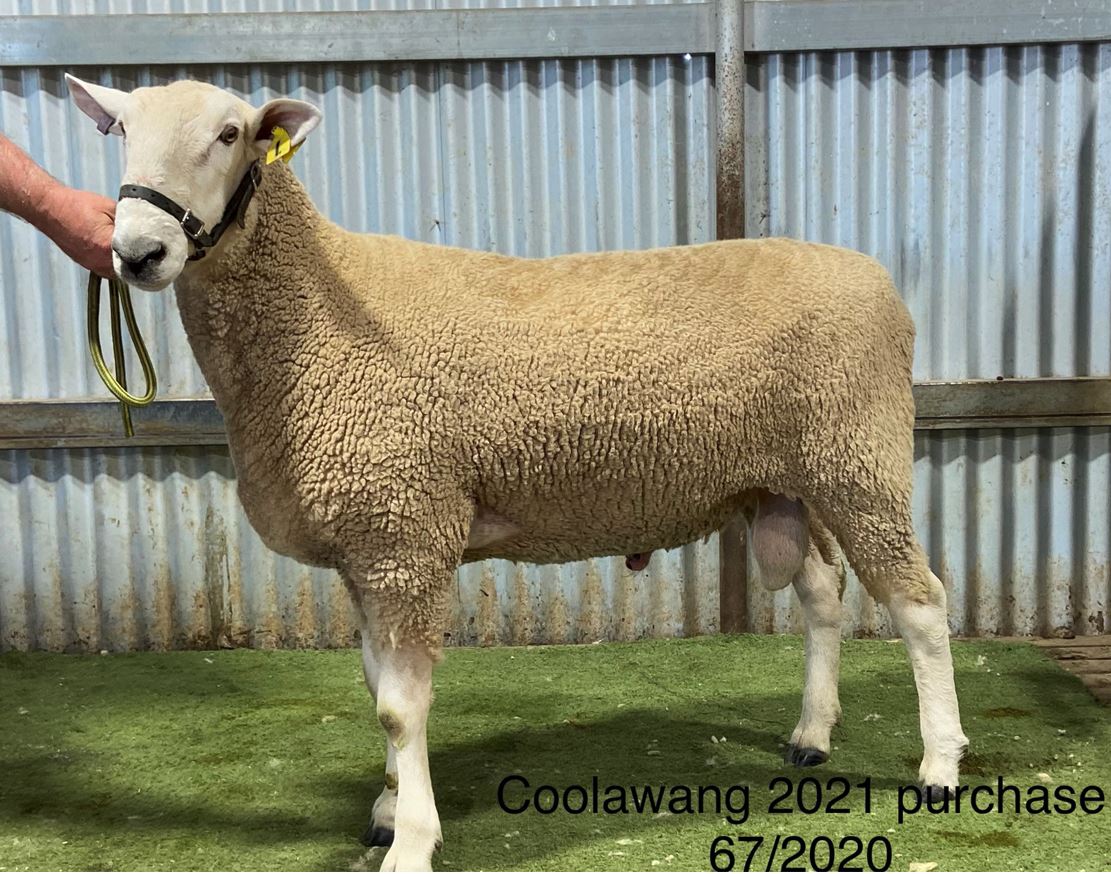 2021 Coolawang 67-2020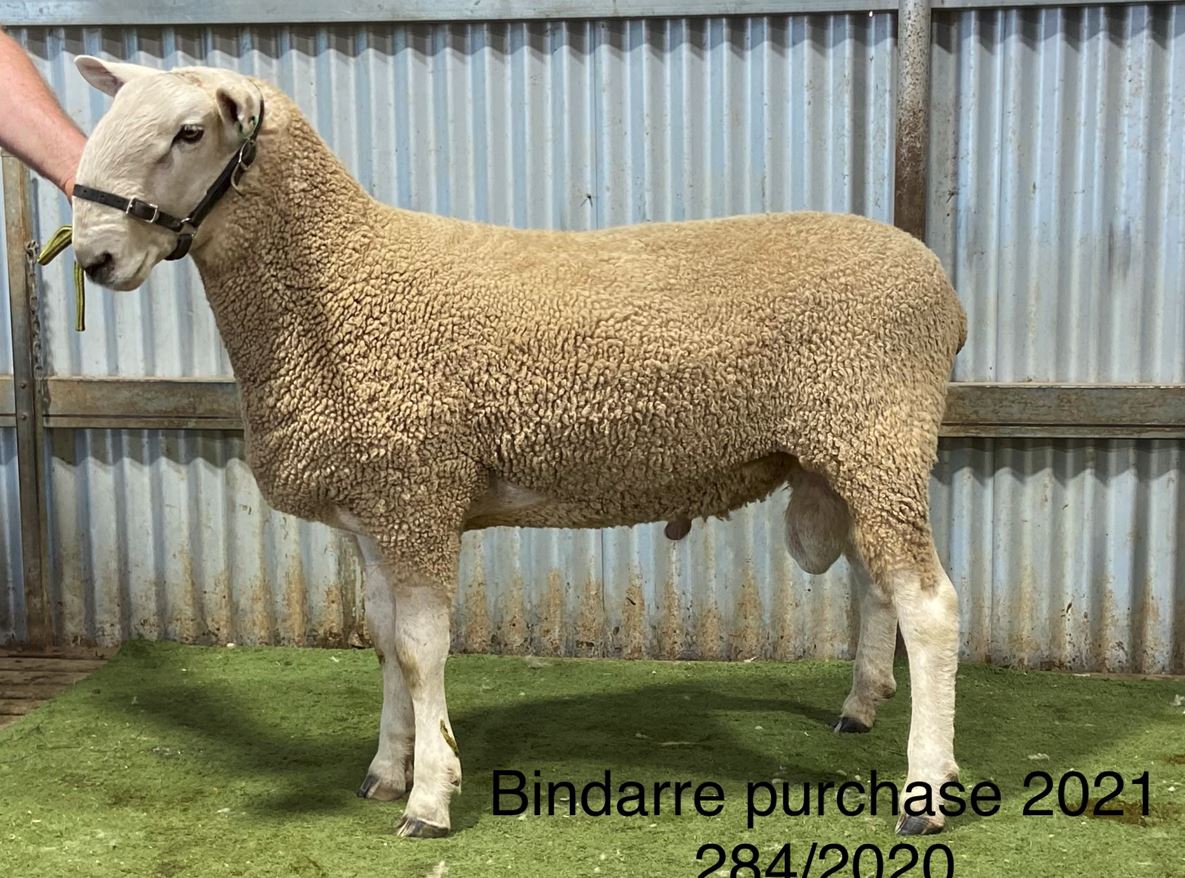 2021 Bindarre 284-2020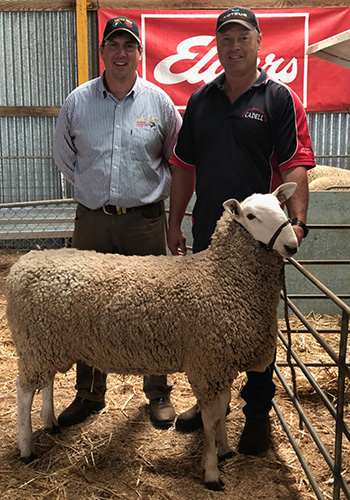 2018 Purchase of Cadell Showman Ram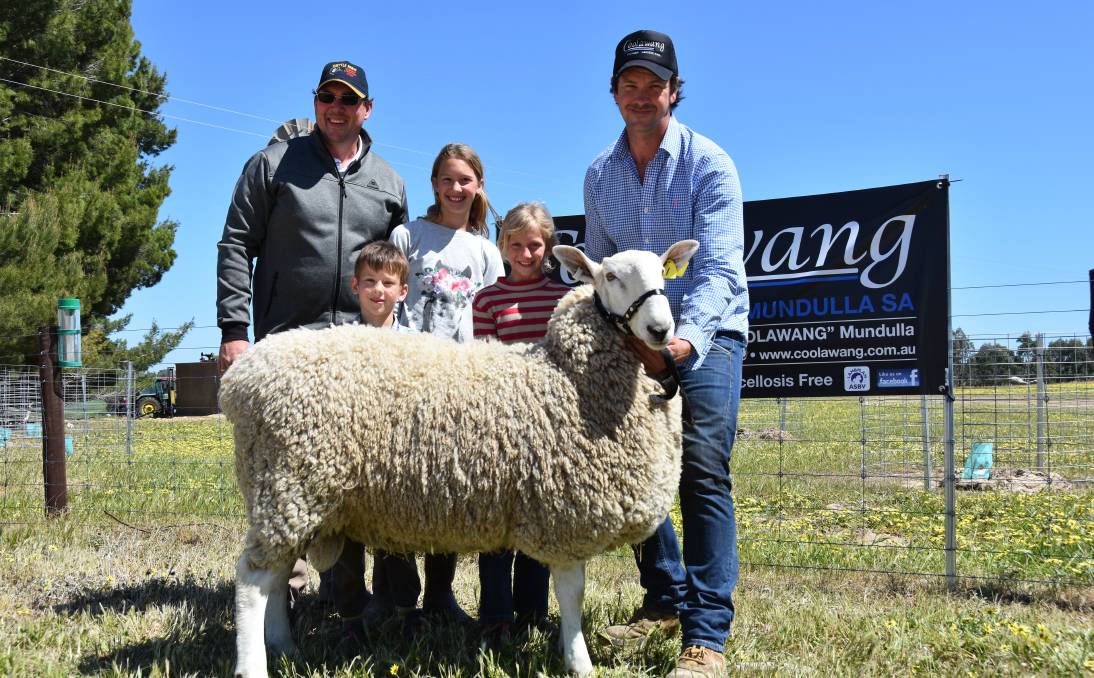 2018 Coolawang Lot 1 Royal Adelaide Show Supreme Border Leicester Exhibit and Interbreed Longwool Champion $10000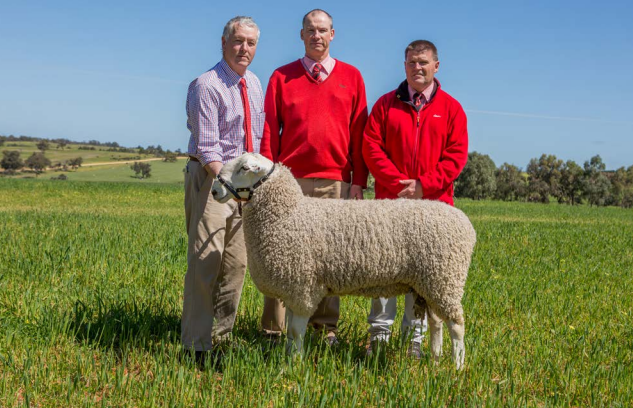 2016 Coolawang $15,250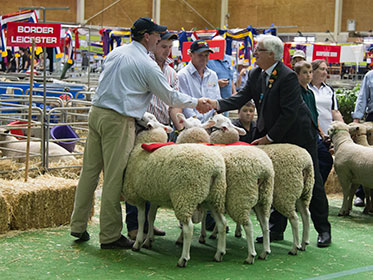 2015 Wattle Farm Sydney 2015145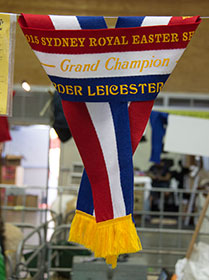 2015 Wattle Farm Sydney 2015110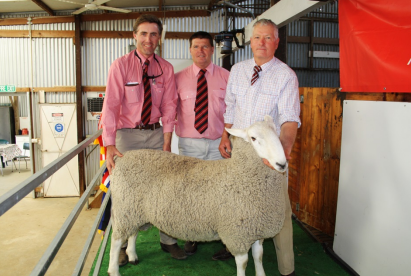 2015 Coolawang 140007 $13,500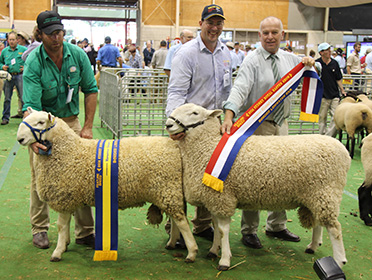 2014 Wattle Farm Sydney Royal 6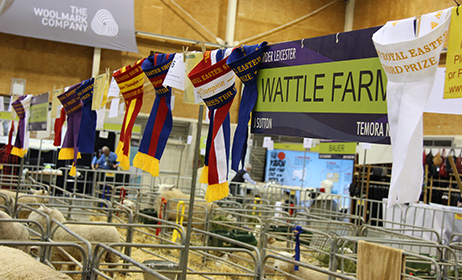 2014 Wattle Farm Sydney Royal 3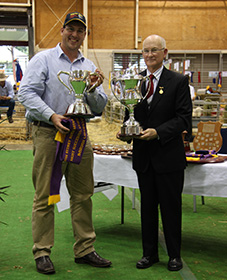 2014 Wattle Farm Sydney Royal 2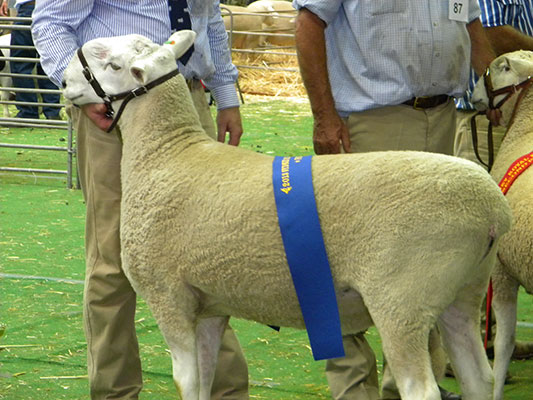 2014 Sydney Royal Show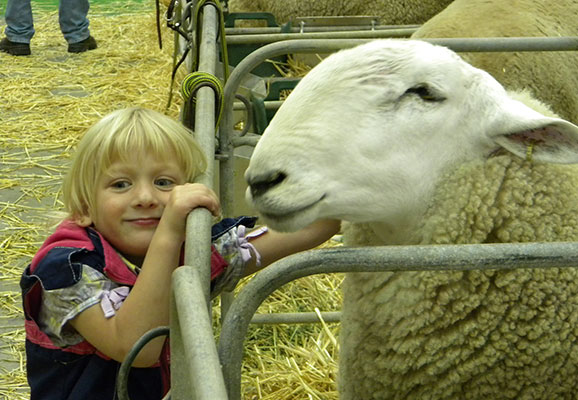 2014 Sydney Royal Show 2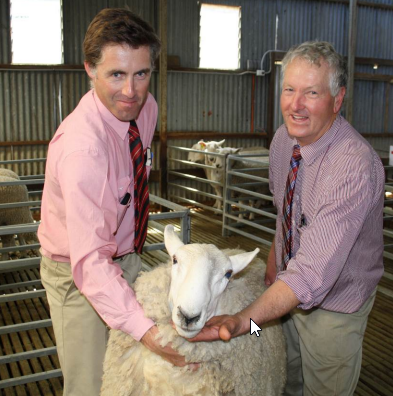 2014 Coolawang Lot 1 $6,500